Echo of an End
Li Kemme
Germany
---
Sound installation, 15 min, in German
Echo of an End explores the world's noise – both produced by society and in our heads. But above all, it explores how to silence it. This is achieved with a mechanical cabinet consisting of ten poetic, sophisticated gadgets: a machine that pulls its own plug meets a self-shovelling bulldozer. When the last grains of sand have trickled through the funnel at the end, this performative installation achieves what it was looking for: a moment of silence.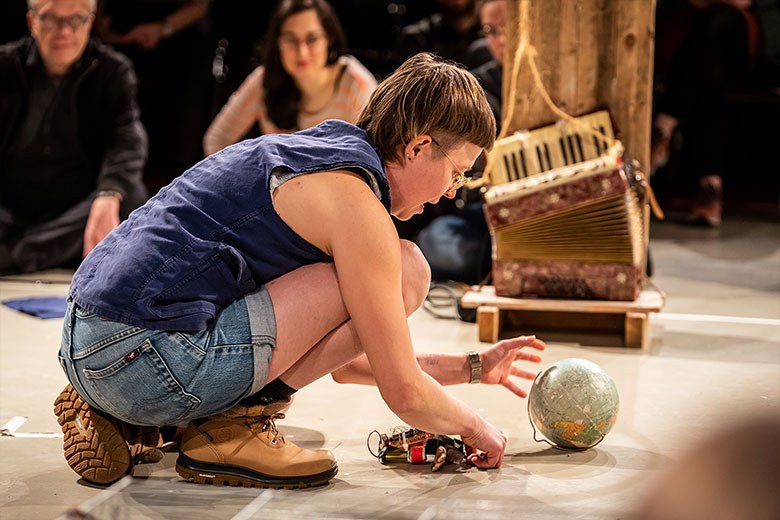 Li Kemme studied puppet theatre at the Staatliche Hochschule für Musik und Darstellende Kunst Stuttgart and Echo of an End is her/his first solo work. In this installation, the audience can move about freely and inspect the equipment. Echo of an End was awarded the Fritz-Wortelmann-Preis for Best Newcomer production in 2019.
Supported by the Hochschule HMDK Stuttgart
Concept, cast, construction: Li Kemme · Artistic support: Florian Feisel · Photos: N. N.